Advertorial
Can Coffee Really Help You Lose Weight?
Still wasting money on Starbucks everyday?
Have you ever thought about how much money you spend on Starbucks every year?
Spending $4.43 on a cup of coffee everyday on your way to work, works out to over $1,500 per year. Most people splurge on more than just a simple coffee and have reported Starbucks costs them more than $2,000 every year.
That is a lot of money to spend on coffee every year, especially because it only really helps get you going in the morning. Only to find yourself craving another cup a few hours later.
What if I told you there was a better way to get your morning caffeine fix that not only tasted better, but also could help you lose weight?
Meet Dolvette Quincy, star trainer of NBC's "The Biggest Loser". After years of helping thousands of people both on and off the show achieve their weight loss goals, he wanted to make an even bigger impact. He teamed up with the creators of the show to launch Lean Joe Bean's Weight Loss Coffee.
Dolvette Quincy, star-trainer from NBC's The Biggest Loser
---
What's So Special About This Coffee?
The proprietary blend they produced is nothing short of genius. Lean Joe Bean's Weight Loss Coffee combines some of the most powerful weight loss ingredients into a delicious dark roast, full bodied coffee that can be made in an instant.
Among these powerful ingredients is a 100:1 concentrated Green Tea extract and Garcinia Cambogia. These aren't anything new in the list of effective weight loss ingredients, but are tried and true for clean sustained energy and fat burning characteristics.
The really unique ingredients that have never been combined in coffee before are Super CitriMax and Chromax.
Super CitriMax is the first of these ingredients. It is an extract derived from Garcinia Cambogia that influences how the body metabolizes fats and lipids.
Chromax provides your body with the best absorbed form of Chromium, a trace mineral that plays an essential role in carbohydrate metabolism and blodd sugar stability.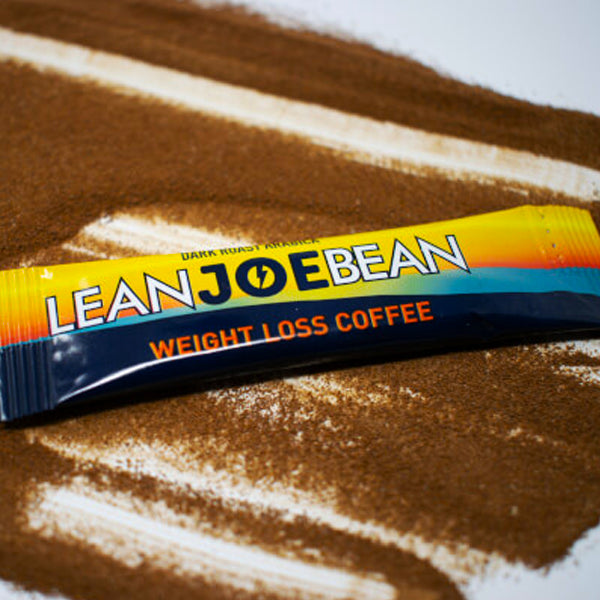 Comes in little instant mix packs that are super easy to use!
---
The Future of Coffee
Coffee is arguably America's favorite beverage. Even thought nine times out of ten it leads to a crash a few hours later unless you replenish with another cup every few hours.
Lean Joe Bean Weight Loss Coffee is a gamechanger because it not only gives you clean, sustained energy with a great taste, but is also packed with some of the most powerful and effective weight loss ingredients on the market.
There have been many new companies popping up over the last couple years, all looking to make coffee better. Lean Joe Bean was one of the first, and is still the most popular one on the market.
Why settle for plain old coffee when it can be so much more. Get the most out of your coffee, try Lean Joe Bean Weight Loss Coffee and see just how great it can be.
Is Lean Joe Really Better Than Regular Coffee?
I wondered, could Lean Joe Bean help anyone like myself who could lose a few pounds?
I had read so many people's testimonials about how great it tasted and how they couldn't believe how much it had helped them. I had try it out for myself to see if really lived up to the hype.
Coffee is a staple for me, I usually drink 3-4 cups in a normal day. So if this could keep me going all day with just a single cup, I'd save a ton of money by making the switch.
If I could save money, lose a few pounds, and also get lasting energy for my day with Lean Joe Bean it would be a WIN-WIN situation.
The instant packs were delicious both iced and hot!
I decided to put it to the test. I ordered mine through their website.
They were running a promotion at the time, so I saved a few bucks which was nice. Order some and give it a try and let me know what you think!
My 14-Day Superfood Coffee Experience
---
Day 1:
The coffee comes in little instant packets. I was a bit nervous because I'm usually not a fan of instant coffee, but this tasted amazing! After a few sips, I couldn't believe that it was so good! I had one first thing in the morning on the way to work, and I can confidently say I felt a much cleaner energy. I didn't have another cup of coffee until after lunch around 3pm. Usually that is my 3rd cup, so that was surprising I was able to go that long.
---
Day 8:
Loving this coffee! After having it every day for over a week, I can say that I feel more energized. I no longer feel like I'm dragging in the mornings and I look forward to my morning cup more than ever.
---
Day 14:
Two weeks and no complaints. I feel like a better version of myself. I've been getting so much more done during my days. I've found myself having more time with my kids, love that I have more energy to play with them. I love that I have more focus and concentration to knock out my work effectively. Maybe it's the coffee, maybe it's just that I am doing so much more, but I weighed myself, and I have lost 5 pounds. Couldn't believe my eyes when I stepped on the scale. Highly recommend you try this out if you haven't given it a shot yet!
---
Final Thoughts
I love that I haven't had to change my morning coffee routine. I can still enjoy that fresh coffee smell, sweet taste and morning pick me up.
I think my husband was getting curious because I noticed a few packets missing. Then I knew where they had gone when he told me how much he loved the little coffee packets I got. Safe to say he's hooked now too!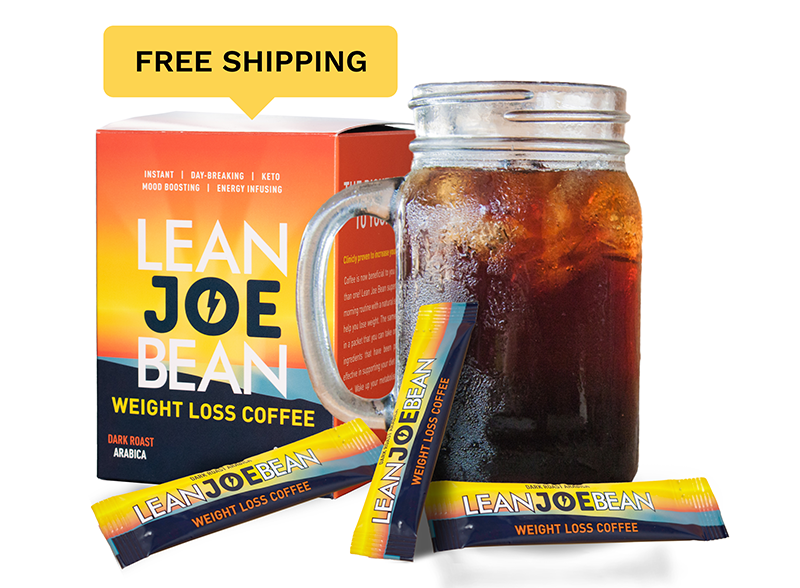 ---
If You Can Get Your Hands On This - Do It Now!
With Lean Joe Bean getting more and more recognition, they have been selling out pretty quickly every time they get a new shipment in.
If you can get your hands on it do it! The last time I checked, they were having a 57% off promotion!
21 Comments
---
Sandra Devon
Has anyone tried this?
Like · Reply · 3 · 39 min
Mary Jameson
Hey Sandra, been using this for about a month and I can totally see a difference in my energy!
Like · Reply · 7 · 16 min

Louise Craig
my sister got this for me, and I thought it was gonna be one of those healthy bitter coffees, but this coffee is nothing like that!! works wonders and i don't feel nasty after drinking it!
Like · Reply · 4 · 51 min

Annabel Lee
how long does this take to ship?
Like · Reply · 1 · 1 hr
Maria Cruz
Hey Annabel, got mine after about 4 days.
Like · Reply · 2 · 24 min

Leonard Boyd
I hardly ever write reviews, but dang!!! this stuff works! I'm an avid user of their Weight Loss coffee, but personally don't want to use it all the time so this is an amazing alternative for my off-weight-loss days!!
Like · Reply · 6 · 1 h

Janna Beringer
Hey @Amanda Vaughn, we should try this lol
Like · Reply · 2 · 2 h
Amanda Vaughn
Ohhh!! I'm down!!
Like · Reply · 3 · 1 h
Eric Johnson
has anyone tried it? and how long does it take to get it
Like · Reply · 2 · 2 h

Edith Ashton
For me 7 business days.
Like · Reply · 5 · 2 h
John Peyton
tastes pretty good. doesn't "taste healthy"
Like · Reply · 1 · 3 h

Francesca Remington
Wow looks amazing, has anyone used it??
Like · Reply · 1 · 3 h

Sarah Dudley
Yes, my roommate and I love it! it tastes sooo good.
Like · Reply · 3 · 2 h

Paulina Graeme
Ordered! Cannot wait for it.
Like · Reply · 4 · 3 h

Barbara Bradly
I want it!!
Like · Reply · 8 · 3 h

Gretchen Dean
Does anyone know how long the shipping takes? Want to buy one for my friend.
Like · Reply · 1 · 4 h
Clara Milton
Hey Gretchen, mine arrived after about a few days
Like · Reply · 2 · 2 h
Emma Shelby
Your friend will be happy! Perfect gift
Like · Reply · 2 · 1 h
Henry Keegan
Great product and fast shipping! Best of all, my wife loves itt
Like · Reply · 3 · 4 h
Bridget Prescott
highly recommend!!
Like · Reply · 3 · 4 h
Kate Orson
yes this stuff is great!! i don't get that typical downer state after drinking a cup of regular coffee.
Like · Reply · 5 · 2 h
Load 10 more comments